Learn First-Aid to look after injuries, abrasions and additionally, overdoses, electroshock's, strokes, heart assaults and other procedures
After passing this Certification Course Exam and making a purchase you'll get your Certificate and Temporary Wallet Card Instantly. You will likewise get a FREE Hard-Copy Wallet Card within 2-5 business days! Only make a purchase if you're absolutely satisfied with our service. No Hidden Fees!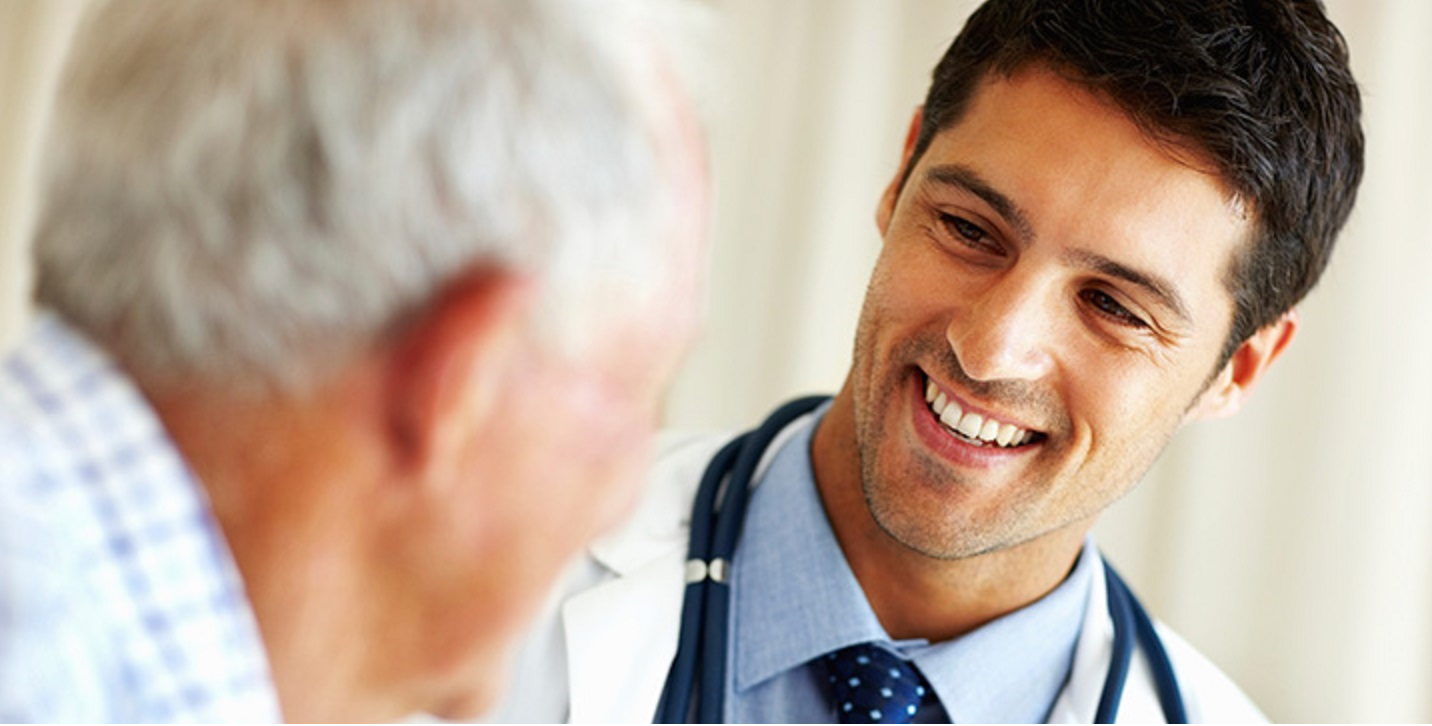 | Standard - First-Aid | Modules | Training | Validity | Certification | Duration | AHA & ECC | Exam Attempts | Vinyl Wallet Card | Cert. & Card Download |
| --- | --- | --- | --- | --- | --- | --- | --- | --- | --- |
| Overview | 10 | FREE | 2 Years | $16.95 | 20 Minutes | Compliant | Unlimited | FREE | Yes |
Easy to understand
Enjoy a state-of-the-art user interface that is clearly arranged, simple, touch-friendly, and quick to operate.
Multi-platform
Our Curriculum can be accessed across multiple platforms from PC's and Mobile to Tablets.
Shipped daily
Don't wait weeks to receive your order! When you purchase, we ship - with our rush delivery technology.
"Get comprehensive training on how to accurately administer life-saving first aid techniques in the real world. Learn all about how to treat and respond to wounds, fractures, poisonings, and other common injuries."
Whether you're a business owner weighing the decision of giving members of your team a refresher course or a healthcare professional who needs to be recertified, CPR Near Me provides convenient certification courses that can be completed at a fraction of the cost and time.
Why we're different
The groundwork has been laid to fulfill the goal of getting certified in an easy and hassle-free manner. CPR Near Me offers the option of training online at your convenience. Sign up online, choose a time that's right for you, head to the virtual training session, and walk away with the certificate in hand. Millions of professionals are using this easy system to become first aid qualified in a matter of minutes - and for less than $20.
If you're a prospective student who is apprehensive about enrolling in an online training course, consider this: the online training replicates the same instructions that would be completed in a physical classroom setting. Moreover, with photo and video integrations highlighting how the processes are done, you won't miss out on anything by doing the course remotely.
Complete virtual CPR training
We understand our enrolled students lead very busy lives, juggling work, school, and family obligations, but we also know that knowledge of how to perform first aid techniques could potentially save lives, whether at home or in a hospital setting. This is why CPR Near Me offers convenient health and safety training courses that can be completed from the comfort of home.
Quality matters
By now, it's clear that CPR Near Me places a huge emphasis on convenience and giving our customers easy access to first aid training, but this objective is never done at the expense of quality. The first aid training course follows the AHA and ECC/ILCOR mandates and is, moreover, accepted worldwide.
First aid training course features
Get well-rounded tutelage and an A+ education in standard first aid care. The online course is brief and to the point, but it doesn't skimp on any of the details you need to know. Here are some of the benefits you get:
Simple training
Consumable, bite-sized pieces of information that are intentionally put together and sub-categorized to make them easier to digest. Well before you even register and pay, you can take a sneak peek on the course modules, which are mapped out in an easy to understand way.
Learn at your own pace
When it comes to learning, there's no one method that's good for all. Some learners prefer to read through the entire material from start to finish, while others feel it's more manageable to break up study time. Whatever your learning style may be, CPR Near Me gives you the freedom to learn at your own pace, with no limitations whatsoever.
Train at home or on the go
Grab a cup of coffee and read the complimentary training materials on any device, including on smartphones, computers, and tablets. Alternatively, you can leverage commute times on the train or bus, for example, by studying the materials and prepping for the final exam. The choice is entirely yours.
Instant certification
Complete the final assessment whenever you're prepared to do so and leave the session with an instantly valid printout that you're certified.
Mailed copies
The National CRP Foundation also rush delivers a paper certificate and wallet-sized ID card to the address listed during checkout. This is ideal if you have no access to a printer. The certification received is valid for a period of 24 months. When it expires, you'll know exactly where to head - back to CPR Near Me, for quick and refreshingly easy first aid training.
The main benefits of getting certified in first aid CPR
When a health crisis unfolds, first aid training provides onlookers with the right knowledge of how to respond appropriately until medical help arrives. A speedy response to a wound or poisoning, for example, could potentially save the patient in question from more severe impacts - or worse, death.
No one knows when or where such emergencies could unfold, yet these happen every day. Both healthcare professionals and private citizens can benefit from first aid training.
CPR Near Me provides practical and quality training that can be applied in the real world. Some cases in point include helping a choking victim while dining at a restaurant, treating a minor cut on a child to negate dangerous bacteria spreading, or doing exactly what needs to be done following a venomous snake bite before it turns fatal. These are just a few examples of how first aid training can help.
What is included in the first aid CPR course
The first aid CPR training course offered by CPR Near Me teaches all of the basics of treating some of the most popular injuries reported year after year by medical research teams.
To provide potential clients with a synopsis before getting started, we've created this brief guide:
Wound care
If someone around you were to sustain a wound injury, such as a scrape or cut, the first aid CPR training you learned at CPR Near Me fully prepares you for how to respond until the patient has access to advanced medical care. Moreover, the course covers how to identify different levels of wounds and how to properly respond based on this categorization.
Heart health
Most heart attacks happen outside of a hospital setting, according to the CDC. Do you have a plan in place for how to respond if this happened to someone you know? The first aid CPR training teaches you how to administer life-saving CPR, which keeps the patient's blood and brain oxygenated until advanced care arrives.
Fractures
Sprains and bruises happen to the best of us - even non-athletes. However, there are recourses for such misfortunes - whether mild or severe, and the first aid CPR training helps you initiate proven treatments to stop further damage and help alleviate aches and pains. This module includes training on how to respond to strains, or worse, a broken bone.
Burns
Did you know that there are different types of burns? Did you also know that there are different recommended treatments for each? The first aid CPR training teaches how to pinpoint a first, second, and third-degree burn - and, additionally, lays out a clear plan of action for how to reduce the pain and help prevent infection.
Poisoning
No one ever thinks that a poisoning could happen to them or someone they love - until it does. Even when taking all the right precautions to stash medications and chemicals way, life unfolds and a poisoning could occur.
Here's an example: a mom of three heads outside to pull the trash can to the front for the next pickup day and feels a sharp, needle-like sting on her finger. It starts to throb. Upon looking under the hood of the trash can, it appears to have been caused by a spider. Was it venomous or not - and, either way, what would be the most appropriate response? This is one scenario where first aid CPR training would come in very handy.
Hemorrhaging
When it comes to sustaining life, the two vitals that we all need are blood and oxygen. A hemorrhage is defined as when someone loses blood. There are differing levels of hemorrhaging that medical providers use to treat these occurrences in the best way possible; the first aid CPR training demonstrates how to treat nosebleeds, hypoglycemia and other common types of blood loss.
Choking
Arm yourself with knowledge on how to clear blocks in the airway caused by choking in all age groups, including children and babies. Learn how to perform life-saving techniques without causing further damage and until medical help arrives.
Shock
What is the best course of action if you stumbled upon someone who appeared to be electrically shocked? How about treating the victim of a stroke or someone experiencing a seizure? First aid CPR training helps you get ready for some of life's worst and most common medical ailments.
Common injuries
From learning how to treat a black eye to taking the most fitting step after a head injury and from responding to a chemical splash to reacting to a foreign object in the eye, first aid CPR training at CPR Near Me covers these ailments and more.
How to get certified
To receive a first aid CPR training certification, participants must complete a quick exam that involves 10 multiple choice questions. A 70% passing grade is required, but if you fail on the first try, don't be alarmed. The number of repeats available is unlimited for all - and there is no upfront cost to test or retest either. Test-takers only pay when the exam is passed and a printout of the certification becomes available immediately, as mentioned earlier.
Get Recertified Today
First aid CPR certified professionals who have firsthand training in this niche can save more time bypassing training and taking the exam directly.
Investment cost
Take a no-risk course in first aid CPR with CPR Near Me. The cost at checkout is a one-time fee and the certification remains valid for two years - no strings attached. There are no reoccurring fees or surprise statements when this time is up.
More perks
CPR Near Me offers a secure payment gateway and group discounts for parties of five or bulk orders. This is ideal for companies on a mission to make health and safety preparedness a priority - for less."