Learn how to do mouth-to-mouth effectively on Infants, Children and Adults with 1 or 2 rescuers, best practices on gagging, suffocating, injury, hypothermia and electroshocks. Likewise find out about fibrillation and how to utilize an Automated External Defibrillator (AED).
After passing this Certification Course Exam and making a purchase you'll get your Certificate and Temporary Wallet Card Instantly. You will likewise get a FREE Hard-Copy Wallet Card within 2-5 business days! Only make a purchase if you're absolutely satisfied with our service. No Hidden Fees!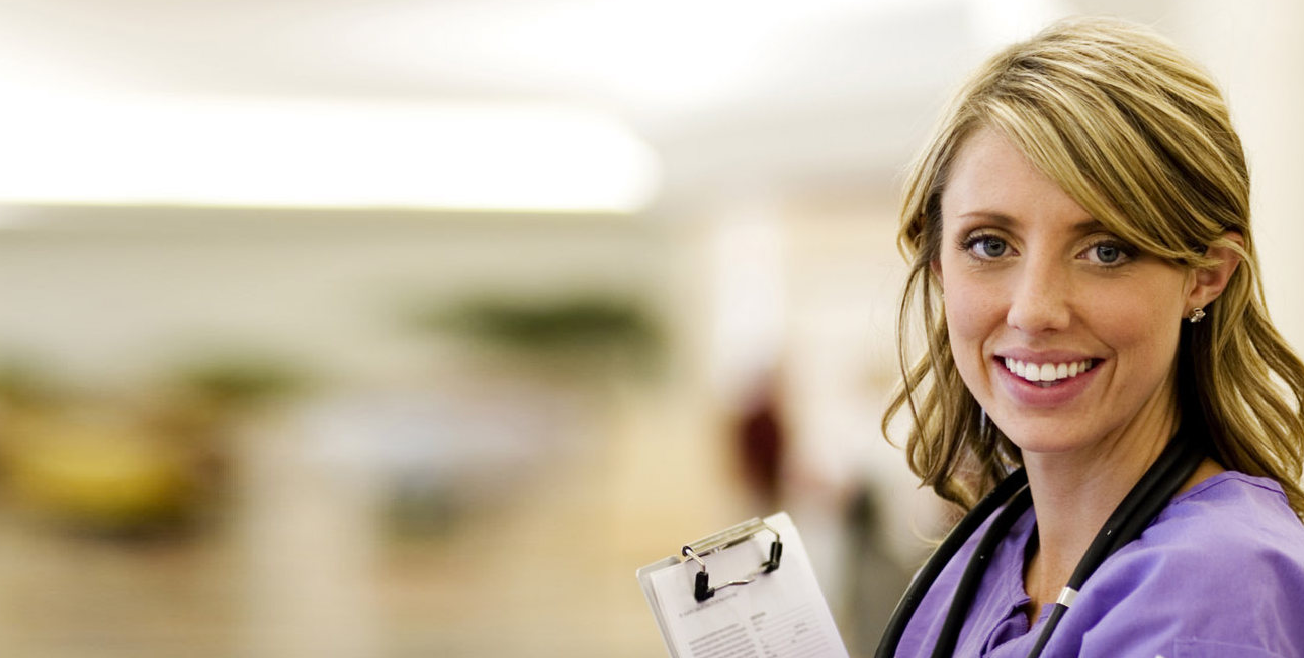 | Healthcare - CPR/AED | Modules | Training | Validity | Certification | Duration | AHA & ECC | Exam Attempts | Vinyl Wallet Card | Cert. & Card Download |
| --- | --- | --- | --- | --- | --- | --- | --- | --- | --- |
| Overview | 8 | FREE | 2 Years | $17.95 | 20 Mins | Compliant | Unlimited | FREE | YES |
Easy to understand
Enjoy a state-of-the-art user interface that is clearly arranged, simple, touch-friendly, and quick to operate.
Multi-platform
Our Curriculum can be accessed across multiple platforms from PC's and Mobile to Tablets.
Shipped daily
Don't wait weeks to receive your order! When you purchase, we ship - with our rush delivery technology.
When someone nearby needs medical help, you will need the skills it takes to provide that help quickly. When you are skillful and well trained, you can make all the difference for someone in desperate need. CPR Near Me has created a training course that will help you to get the training needed. This CPR course is for healthcare providers, extending your training and bringing the course to you. You don't have to go anywhere to take it - you can stay comfortably at home and get this high-quality, life-saving training online.
Healthcare Providers
Many people wonder just what a healthcare provider really is. If you ask most people, they would answer that doctors and nurses are the healthcare providers. However, this phrase is much wider than just those two positions. Anyone who works in a profession where someone might be in danger of suffering from a disease or injury can be considered a healthcare provider. For instance, a traveler to a national park may pass out or otherwise become ill. In those cases, the forest rangers must provide help to them quickly in order to save lives.
You can have just about any career these days and still come under the umbrella of being a healthcare provider. A wide set of skills are needed to become employed in today's world. CPR Near Me knows this all too well, and they have put together a perfect program for medical emergency training. The professionals who created this course have created materials that will help you to quickly learn CPR with ease from the comfort of your home.
CPR for Healthcare Providers
This training course for healthcare providers will give you the understanding you will need to correctly perform CPR. Cardiopulmonary resuscitation is a way to save lives by using both chest compressions and introducing air into the lungs to keep the brain functioning. When someone stops breathing, that's the time that CPR is performed as a medical technique intended to keep them alive.
It is simple to learn the basics of this technique, and it is a vital skill that is needed by all medical professionals and other healthcare providers. This technique can preserve a victim's life and keep them alive until they are able to receive more intensive medical treatments.
If you are interested in being an emergency medical responder, it is vital that you be extremely well versed in CPR. However, many people who intend to become healthcare providers fail to take steps to learn CPR and to master it. When you have these skills, they can make an enormous difference for the people who count on you to save them when their lives are at stake. A medical emergency often happens quickly, and having this knowledge beforehand makes all the difference for those who will depend on you for help.
CPR Certification for Healthcare Providers
Learning how to perform CPR is one thing, but it's another thing to prove to others that you have been trained in this life-saving technique. Knowing this, the course's creators have made it possible for you to receive the proper certification when you have finished this training course. When you have your certification, you have more than just a reminder that you have learned this important set of skills. You also have a way to show others that you have important, life-saving skills and that others can rely on you when they need medical help fast.
If you are considering becoming a paramedic, the need for you to learn CPR is clear. However, there are many other people who should learn these skills as well. For people who work in a wide range of careers and industries, this Healthcare Provider CPR course will give them much-needed certification. It is useful for those who work as security guards, lifeguards, forest rangers and other professions that put them in a position where there will be people in need of lifesaving help.
Any time you're in a position where you are to care for members of the public, knowing how to perform CPR will most certainly be useful. You may wonder whether you will ever need to know how to perform it or how you will benefit from taking these classes. However, when someone is in need of these skills, it will be too late to learn them.
CPR Certification Cost for Healthcare Providers
This CPR course has a very low cost. It is priced at just $17.95 for complete, intensive instruction as well as the certification that will be proof of your CPR skills. That places this course within easy reach of anyone. To see just what a great deal this low price is, think about what a CPR trainer would charge you to take a course from them. These courses generally cost at least $50. A more in-depth course will cost more than that. This Healthcare Provider CPR course costs very little, but there is something even better about taking this course. The training is fast, convenient and will take you less than one day to complete.
CPR Certification Course and Training for Healthcare Providers
When you take this Healthcare Provider CPR course, the training you will receive will have a quick pace. Within 20 minutes, you will get the much-needed training that it takes to perform CPR on someone who depends on you. While many CPR courses would take you months to finish in order to get your certification, this course allows you to start and finish your training on the same day.
When you take this course, it focuses on teaching you CPR. However, it also teaches you much more at the same time. People perform CPR to keep a patient alive until medical assistance arrives. To give the patient the best possible chance to live, you will need to have a set of other important skills - including using an external defibrillator. You will get this vital training in this course. And, you can learn all of these skills from your home at any time of the day or night that you choose.
This course covers topics that are arranged into a total of seven modules. Together, these modules cover the many topics that will help you better understand how to perform CPR. During this course, you'll learn how to perform CPR on infants, children and adults so that you will be prepared for any situation. Once you have finished the CPR portion of this course, you will be taught how to use an external defibrillator to allow you an expansion of your CPR skills.
CPR Test for Healthcare Providers
Once you have completed this course, you will be given an exam that you must pass to get your certification. Based on this course, the exam will help to shape your understanding of performing CPR. The exam doesn't take long, and you can complete it online as soon as you complete the course. You have an unlimited number of times to pass this test, and you can take it until you pass it.
The exam will cover the class's seven modules. As you take the class, you will need to remember the skills taught to you about how to provide CPR to both children and adults as well as choking victims and others. You will have a wide base of knowledge about how to help people in a number of different situations in work as well as in your private life. To pass the test, you will need a 70% score or higher. Once you pass the exam, your certification will come to you as a card. With this card, you can prove that you passed the test and are ready to administer CPR.
CPR Recertification for the Healthcare Provider
If you have had CPR training before, it is easy to forget much of what you learned over time. This has made it necessary to provide recertification. You can renew your certificate each year by repeating the course. This allows you to stay up to date with your skills and keeps you ready to help those in need.
Certification Validity for Healthcare Providers
You may be wondering whether having this certificate will be useful to you later. When you get this training, it will certainly help you to get further in your healthcare career. We guarantee that you will have CPR validity after taking and passing this course.
Getting your CPR training from CPR Near Me allows you to get your training from a well-respected organization. The foundation has helped many to gain vital emergency skills and has maintained a stellar reputation. No matter which career you choose, you will have the clout of CPR Near Me name.
Why Does It Matter that You Get Your Healthcare Provider CPR Certification?
When you show your CPR certificate to a prospective employer, you are likely to have a better chance of landing that job. If you are already a medical emergency specialist, this will allow you to stay on top of your skills. For people looking for a job in healthcare, you will get the emergency skills you need from this course.
If there's one thing that you can count on, it's the unexpected. An elderly relative could have a heart attack in your home, or you could witness a car wreck that results in someone not breathing or unconscious. When you are a trained professional, you will be able to provide the help they need.
Every medical professional remains ready to provide help during an emergency, but they must first have the skills needed to provide that help. When someone who has been in an accident, or has a disease, experiences a heart attack and someone nearby is trained in CPR, those people in need have a better chance of survival. Without professionals who are trained in CPR, there will be lower rates of survival and more people who go without help. To avoid this scenario, healthcare providers should all engage in CPR training, even if they have taken a course in the past. We make it fast and convenient to train or retrain for this necessary skill.