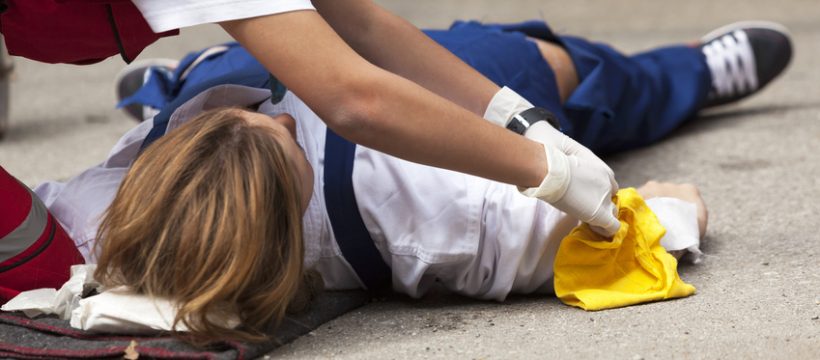 American Red Cross CPR
CPR is a medical technique that can save a life in a medical emergency situation and has been developing over the last several decades. CPR training techniques use a variety of proven methods with which to quickly assess and provide life-saving measures to victims of accidents, and illness. Knowing the proper techniques with which to provide CPR allow you to keep a victim of an accident or illness alive until emergency response teams can arrive to provide further treatment. There have been many advancements and changes to the basic CPR protocol over the last several years, which is why it is so important to stay certified and continue to brush up on your skills. Continue reading to learn about American Red Cross CPR.
American Red Cross CPR explained
American Red Cross CPR training and certification allow you to provide emergency medical support to victims that are not able to breathe on their own or don't have a pulse. These classes are full of in-depth instruction that teaches students how to properly assess an emergency situation quickly by checking the victim's vital signs and making informed observations to help determine if further action is necessary to save their lives and to sustain them until emergency medical services arrive so they can begin further treatment. Let CPRNearMe help you get the training you need to be able to accurately perform these life-saving strategies.
CPR involves a few critical steps in order to successfully begin treating the victim. First, the person providing CPR will assess the situation and listen and feel for breathing and check for obstructions or other injuries or objects in the airway. Next, they will check for a pulse and if there is no respiration or pulse they can then begin the next steps required for performing CPR. It is important to receive the proper, up-to-date information and instruction when it comes to learning the correct CPR techniques. All of the proper procedures and steps are clearly outlined in the course material so that each student has a firm grasp of the information presented during the course study.
The steps in the implementation of CPR include a series of chest compressions set at a certain rate of compressions per minute. At certain intervals, the person administering CPR will pause to take steps to breathe oxygen into the victim's lungs using a special technique that a American Red Cross CPR course will completely cover so you know you are performing the procedure correctly. If the person providing treatment follows the steps and there is no obstruction, the victim will stay alive long enough for additional treatment to be administered. It is important the each student learns and remembers the specific ratios and timing for these steps in order to allow for the best possible outcome for the patient.
American Red Cross CPR certification training is obtained through traditional hands-on classes that are located in cities across the country, or there is now the option to take these classes online. CPRNearMe is devoted to helping students find classes that suit their needs and give them the vital information they need to perform the procedures correctly. The online classes use the latest technology to relay information to students in such a way that they can get the same experience as they would in the hands-on classes. These options give individuals more ways to get certified for work or for peace of mind. Having the proper training prepares you to handle just about any medical emergency that may arise that requires you to perform life-saving techniques.
If you haven't taken a American Red Cross CPR class yet, you should sign up today for our many hands-on and online classes designed to give you the skill you need to properly address an emergency medical situation that requires life-saving techniques in order for the victim to survive. When you get started learning and working towards your certification today, you can feel confident about your CPR training tomorrow in case a situation that requires you to act occurs.
American Red Cross CPR Classes
When it comes to taking American Red Cross CPR classes you can find a class to fit your individual needs with the help of CPRNearMe. If you have a flexible schedule and would like the hands-on interactive experience, then signing up for a class at your local CPR center may be the best option for you. If you have an unusual or a busy schedule, there are also online classes that allow you to learn the same important and up-to-date information without having to leave the comfort of your home. This is an excellent option for people that have transportation issues or have children in the evenings. You can simply log on to the courses at any time of the night or day and learn at your own pace. You don't have to worry about time constraints or having to make special plans to get the training and certification you want.
The classes are very informative and paced so everyone can learn effectively, whether it be in a hands-on class or an online class. The hands-on classes give individuals that want complete involvement to see the techniques performed in person the chance to participate in real life. Many people love the hands-on classes because they like the level of involvement. If you can't make it to the hands-on classes held in a city near you, you can always sign up for the online classes. You learn the same material, and through the use of advanced technology, you are able to participate in such a fashion that you are fully prepared to handle a medical emergency if the situation occurs.
Don't wait to take classes and end up in a situation where someone's life depends on your CPR knowledge. Once you learn these valuable skills, you can immediately act to assist accident and illness victims if they are not breathing or do not have a pulse. Signing up for our classes is quick and easy, and we have options that fit your busy and hectic schedule. We give you everything you need to succeed in becoming certified in CPR.
Regardless how you choose to learn the course material, you will still learn the same necessary information you need to provide correct CPR techniques. No matter where you may be, you can rest easy knowing that you possess the training and certification necessary to give an accident or illness victim the chance to get more advanced treatment at a medical facility.
American Red Cross CPR Certification
There are a variety of reasons individuals wish to become American Red Cross CPR certified. In some cases, an employer will require their personnel to receive and maintain a CPR certification in order to effectively handle the likelihood of emergency situations that may occur. Most jobs in the medical profession or jobs that work with large groups of children or adults will require a CPR certification. Some school staff and sports coaches are required to maintain a CPR certification. Even if you don't need to maintain a certification for your job, it is important to stay certified if you work with the public, groups of children, or volunteer with large groups because an emergency situation can strike at any time. Knowing how to react and assess the situation properly saves lives.
American Red Cross CPR certification classes teach you everything you need to know in order to act in the event of an accident or illness that leaves a victim unable to breathe or causes them to not have a pulse. These classes go over the necessary information in such a way that everyone is going to grasp and retain the information through both putting the learned knowledge to use and through comprehensive testing designed to ensure that each person that earns a certification is capable of providing the right lifesaving techniques to victims during a medical emergency.
If you certify through CPRNearMe our CPR certification lasts for two years before you need to recertify. You can even print your certification from the CPRNearMe website if you take the online CPR certification course.
Not only is staying certified a great way to ensure that your skills stay sharp in case an emergency situation arises, it is also a big bonus to be able to put on your resume. Many employers will take your certification into account when they hire you. Knowing that there is a trained person on duty that can handle a serious medical emergency gives employers peace of mind. If you plan to work with the public in any way, having CPR certification is great for you and your employer.
Our certification is recognized by most major international organizations because we follow the OSHA and AHA guidelines, so you know you are receiving quality instruction that is going to be accurate and informative. We have provided classes for many in the country over the years and have built a reputation for high-level training taught in the manner expected, to be addressed by safety organizations all over the world.
American Red Cross CPR Online
Learning American Red Cross CPR online has many advantages. For individuals that have trouble commuting to the hands-on classes, it gives them the ability to log on 24/7 so they can learn the course material when it is convenient for them. If you have an unusual schedule, or you work long hours that prevent you from attending a regularly scheduled hands-on class, online CPR certification is the perfect answer to your problem. These classes are also great for parents that want or need to be, home with their children when they are off work. The online classes are geared for both large and small groups, which is great for coworkers and offices that want to train together. We understand that life is hectic and requires a great deal of effort to squeeze in additional activities, which is why we offer online certification. No need to worry about transportation or having to find a babysitter after you leave work in order to get the training you need. Learn from the comfort of your home without disrupting your routine, or causing issues that can affect the learning process.
Taking online CPR certification classes from CPRNearMe gives students the opportunity to get the experience and the training they need using the latest technology to give a realistic representation of real emergency situations, and how to assess and react accordingly. We take our students' education very seriously and strive to ensure that they get the most accurate and up to date information and training available. Our students can sign up online and learn at their own pace. Online classes give everyone that is interested in earning a CPR certification the chance to do so regardless of their schedule or transportation issues.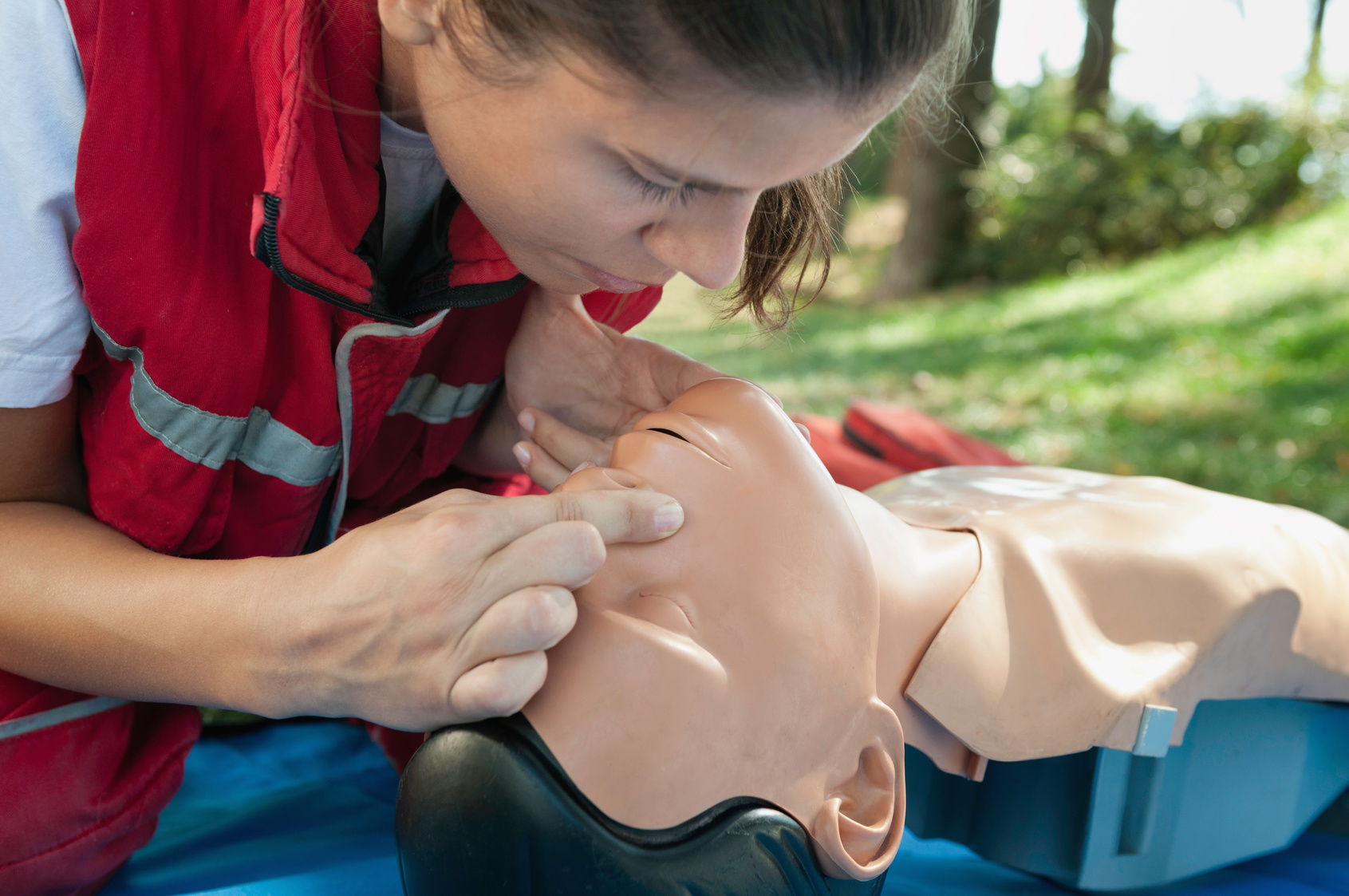 American Red Cross CPR Training
American Red Cross CPR training is intensive and comprehensive. Once you sign up and begin your classes, you are going to learn important information every step of the way that is going to prepare you for a medical emergency. The hands-on classes enlist the assistance of props in order to give a more lifelike experience to the students and allow them to practice for a real life emergency. It is also an opportunity for the instruction to view their progress and give them tips and pointers to help them become more skilled when performing CPR. If a student is learning the information incorrectly, the instructor can correct the problem and get the student back on the right track.
If you decide to take part in the online classes, you will get a realistic experience because we incorporate the latest technology to help simulate the classroom experience and to give you the most accurate information. You will receive the same high-quality training that you would get from the hands-on classes without having to rearrange your schedule or having to commute. The online classes simulate real life situations and allow the students to adequately prepare themselves for emergencies just as they would during a traditional class.
American Red Cross CPR Card
Your American Red Cross CPR card should remain with you in the event you are required to perform CPR and let both medical personnel and bystanders know you are trained to respond appropriately to that type of situation and can properly address the situation at hand. Once you complete your certification from either the hands-on classes or from the online classes, you can either request a copy of your card or you can print one out online directly from our website. Once you obtain your CPR certification, it is valid for two years until you must take another class to refresh your skills and keep you up to date on any new developments or information that you need to be aware of before assisting any medical emergency victims.
If you obtain your CPR card, you should carry it with you wherever you go in case an emergency arises. You can keep it in your wallet, purse, or even the glove box of your car. Your CPR card is the best way to let others know you have the training to handle medical emergencies and can provide proven life-saving strategies to individuals that need to receive assistance to breathe and keep their blood flowing while help is on the way.
American Red Cross CPR Steps
There are a few critically important steps involved in effectively administering life-saving American Red Cross CPR techniques. Before you can begin the CPR steps, you must first assess the situation and visually assess the patient for injuries or obstructions before you can begin treatment. Every emergency situation is different, which is why you must understand the problem at hand and work to prevent additional injury and to take notice of any problem that might prevent you from properly administering CPR. Once you get a general idea regarding the situation you are facing, you can begin checking the victim for a pulse and to see if they are breathing. When you sign up for a CPR certification from us at CPRNearMe, we will give you all of the information you need to make a correct assessment so you can begin treating the patient if necessary. We show you how to find the pulse and then how to determine if the patient is breathing.
Next, you need to determine if the situation requires CPR in order to save the victim's life. The most important part of giving CPR is the chest compressions. Chest compressions are then delivered in a certain area using a particular method that is thoroughly covered in the course material. There is a certain amount of beats per minute that should be followed closely in order to keep blood flowing from the heart to other parts of the body. When you keep the blood flowing from the heart to the rest of the body, it keeps their major organs alive and receiving the blood they need to function until help can arrive. Periodically, you should pause your chest compression to tilt their head up and give them mouth to mouth breaths of air to keep oxygen in their lungs. In order to get the right amount of oxygen to the victim, you must follow the specific guidelines set forth in the instruction. The oxygen is picked up to the blood and travels throughout the body to the brain and all of the major organs that need it to stay alive. There are also special techniques that are taught in CPR certification classes that should be followed closely to ensure the victim has the best chance of staying alive until they can be transported to the hospital.
One of the reasons that in-depth classes are needed in order to learn all of the techniques is because the students need to be shown in great detail exactly how to perform the CPR steps. If they aren't executed properly, the victim could die. When you take a class you can make sure that you are performing the steps correctly and that will help you save a life should the situation require your CPR skills.
The information related to proper CPR techniques is periodically updated to reflect new information and strategies that are better than the methods used in the past. During your certification or recertification, we present this information to our students so they can get every advantage when it comes to saving a life. Recertifying every two years allows people to brush up their skills and learn additional information presented to the public so they can more efficiently administer CPR.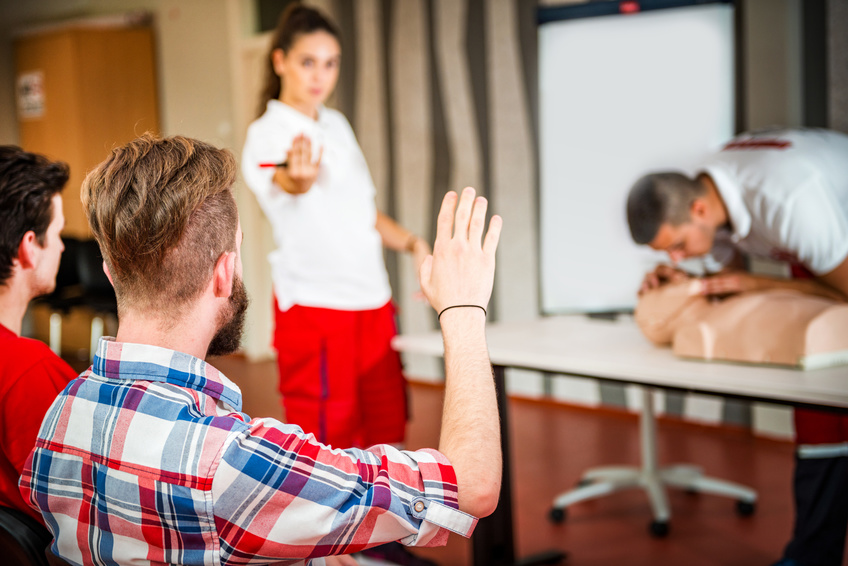 American Red Cross CPR Tests
In order to gauge how well our students have mastered and practiced the material presented to them during the course instruction, there are tests that are required for them to pass in order to obtain their CPR certification. Testing during the course instruction is also an accurate way for us to determine what areas the students need to focus their attention in order to correctly learn the procedures needed to save a life. Testing ensures that students learn the material thoroughly and can translate it into effective emergency action. We take pride in providing the latest and most effective information to our students so they can address an emergency medical situation properly and potentially save a life.
When you certify thorugh CPRNearMe we give you all the training and material you need to successfully absorb all the information presented to our students during the testing phase of the program. We work hard to ensure that you pass these tests, while at the same time retaining the information presented to students. In fact, you don't have to pay for the course until you pass your tests. This is our way of letting you know that we care about the learning process and want you to succeed both for yourself and for the others out there that may require your help in the future. We know you are going to get plenty of great information from the classes that are going to enable you to pass the tests you need to get your certification card.
American Red Cross CPR Renew
Renewing your American Red Cross CPR certification is easy to accomplish. All you have to do is sign up for our online course and take the classes necessary to get your recertification. If you need to recertify for your job, you can easily accomplish this without interfering with your work schedule or home life. When you get your certification through CPRNearMe, it lasts for two years. Once the time approaches for your renewal, you can sign up and begin your recertification course so there is no gap. If you want to recertify with a group you have the option to do so. This is a great idea for individuals that work in an office setting, or for medical staff that works on the same floors or shifts together. Working together as a team is fun and motivational. We even offer group discounts for a group that is at least 5 or more. Discounts range from 20% up to 30% for groups of 50 or more.
Renewing your certification is also a good idea for those that wish to work with elderly or small children, even if they don't need to maintain a certification for their job. It ensures that you stay up to date with your skills and allows you to effectively administer CPR anytime an emergency medical situation arises that requires you to perform life-saving measures until further treatment is available. You will stay prepared with the most recent information and techniques which are the keys to performing CPR effectively. If it has been a while since you attended a CPR class and want to attend a recertification course or just want to brush up on your skill, you can sign up today and start learning everything you need to stay ready to act in the event of an emergency.
If you have considered taking a CPR certification course online or participating in one of the many hands-on classes offered in cities all over the country, then you should sign up today through CPRNearMe. Don't wait for an emergency situation to happen to want to learn these crucial skills and techniques. When you learn American Red Cross CPR by locating a class through CPRNearMe, you can feel confident in your abilities to save a life if an emergency strikes. You can check out our website at cprnearme.com, or you can call one of the locations nearest to you to find out more information about classes and signing up. We look forward to providing you with all of the tools and information you need to be successful and prepare to help those in need of assistance immediately to save their life. We also offer a variety of other classes designed to instruct individuals in the medical field. Some of the other classes that are available include blood borne pathogen and basic life support. More information about these classes is available on our website at cprnearme.com.
American Red Cross CPR Summary
American Red Cross CPR training is necessary in order to save a person's life in the event of a medical emergency. CPRNearMe offers comprehensive classes that give students the information and skills they need to properly treat victims of a medical emergency.