Learn how to do mouth-to-mouth effectively on Infants, Children, and Adults, and how to utilize an Automated External Defibrillator (AED). Additionally, learn First-Aid to care for injuries, overdoses, electroshock's, strokes, and heart attacks.
After passing this Certification Course Exam and making a purchase you'll get your Certificate and Temporary Wallet Card Instantly. You will likewise get a FREE Hard-Copy Wallet Card within 2-5 business days! Only make a purchase if you're absolutely satisfied with our service. No Hidden Fees!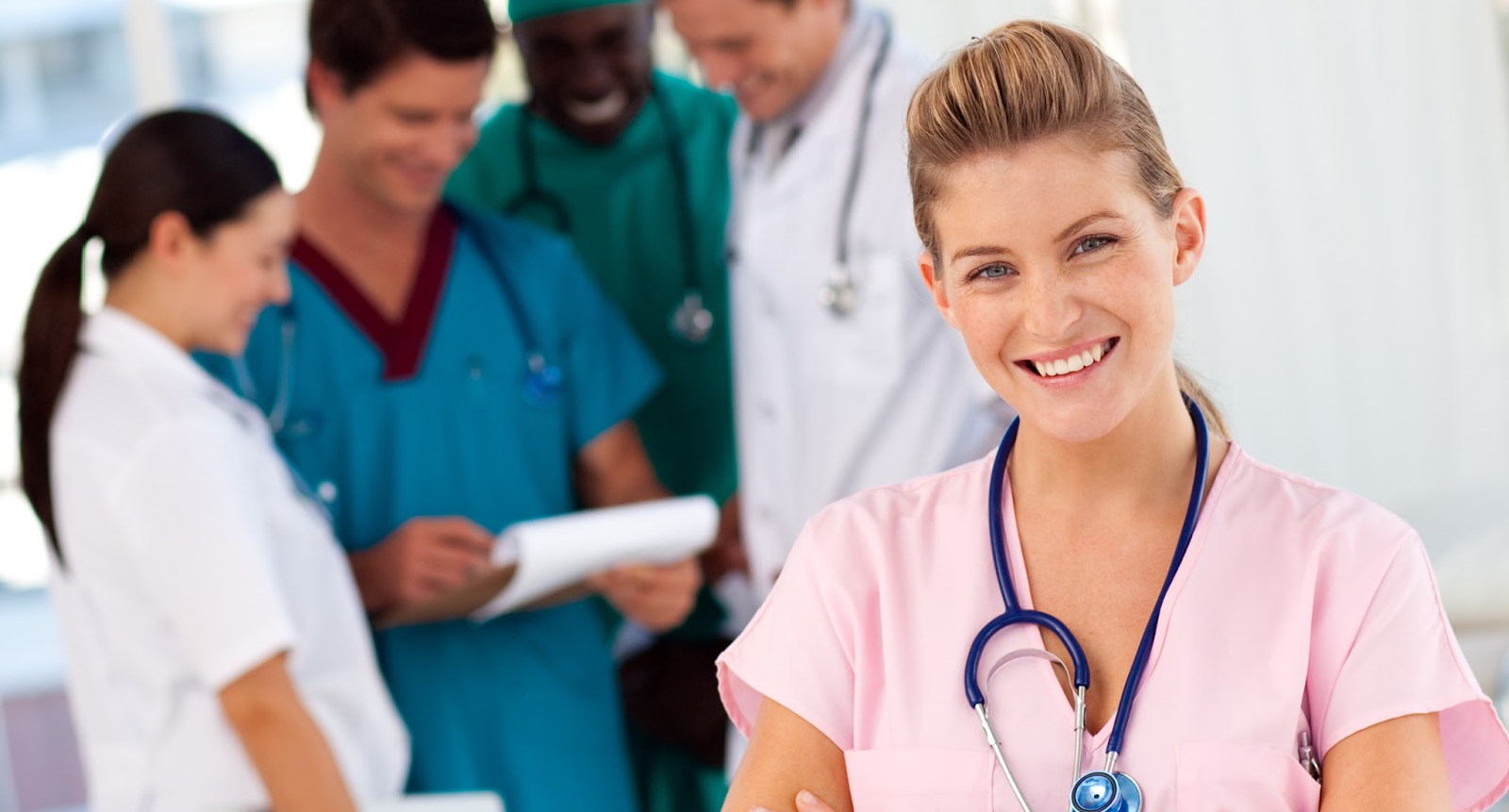 | CPR / AED / First-Aid | Modules | Training | Validity | Certification | Duration | AHA & ECC | Exam Attempts | Vinyl Wallet Card | Cert. & Card Download |
| --- | --- | --- | --- | --- | --- | --- | --- | --- | --- |
| Overview | 14 | FREE | 2 Years | $18.95 | 25 Mins | Compliant | Unlimited | FREE | YES |
Easy to understand
Enjoy a state-of-the-art user interface that is clearly arranged, simple, touch-friendly, and quick to operate.
Multi-platform
Our Curriculum can be accessed across multiple platforms from PC's and Mobile to Tablets.
Shipped daily
Don't wait weeks to receive your order! When you purchase, we ship - with our rush delivery technology.
In the event of a medical crisis, it pays to be a quick thinker - and CPR/AED/First Aid certified.
CPR Near Me provides specialized medical teams, healthcare professionals, daycare workers, and everyday people with invaluable first aid and CPR training - the type that could potentially save a life one day.
This course is one step up from the standard first aid CPR course available, as it incorporates how to properly use an AED, too.
Whether you need this certification to get or keep a job or are just interested in prepping for the worst as you go about your life, CPR Near Me offers courses that fit right into your busy schedule and budget.
This overview provides a generalized summary of what the course entails and what to expect as it relates to material, cost, and testing. The goal is to help our potential customers make an informed decision on the best CPR and first aid training provider to choose.
The Primary Reason to Get CPR/AED/First Aid Training
Ideally, we'd all want a team of medical specialists beside us the moment after a heart attack or a stroke, for instance.
In reality, the end result of such a medical crisis all breaks down to who's around you at the time. Someone who understands how to do CPR could keep your blood pumping and a steady flow of oxygen going to your brain.
If no nearby party knows the right CPR or first aid techniques to administer, the results are unthinkable as the brain can only go a couple of minutes without oxygen before succumbing to severe damage.
Based on this train of thought, it's a good idea for everyone to learn CPR/AED/First Aid - the training helps keep patients stabilized until EMTs arrive.
Medical workers, too, benefit from this program by getting intermittent refresher courses in first aid, CPR, and AED basics.
CPR & First-Aid certification cost
At CPR Near Me, the total cost of CPR/AED/First Aid training is $18.95 for individuals. This fee is due after you've passed the final exam and need proof of certification.
This $18.95 is discounted for groups of five or more. The more participants in the group, the lower the price point per unit it will be. A user-friendly dashboard can additionally be accessed by HR managers to navigate to employee links and see progress reports regarding course completion for individual group members.
The full group discount schedule can be seen here.
Flexible CPR/AED/First Aid training
Online education provides users with an opportunity to skip lengthy commutes and instead study from the comfort of home or even the office - with a manager's approval. The course can be completed according to a personalized schedule. This means you can read the free training material in whole or parts - and all at a pace that fits your unique learning style.
CPR/AED/First Aid Training Summary
Survey what is entailed in the training course below:
Good Samaritan Law Basics - If you help someone in a medical crisis and he or she becomes injured in the process, will you be held liable in court? Read all about the Good Samaritan Law and whether it varies by state. Get an overview of your constitutional rights as a CPR/AED/First Aid practitioner.
CPR - Studies indicate that the chance of survival increases exponentially when CPR is administered following a sudden cardiac arrest. A whopping 350,000 cases of arrhythmia happen every year outside of the hospital, per medical researchers. Be prepared by enrolling in the CPR/AED/First Aid course.
AED - Geared to certified medical workers, the course covers not only how to use an automated external defibrillator, but when the right is time to do so. This module also goes in-depth on the best practices for using an AED on various age groups. Participants learn that the goal of performing CPR or AED following a cardiac arrest is to restore the victim's normal heart rhythm until advanced help becomes available.
First Aid Basics
The next segments in this program cover first aid training. It is a comprehensive guide for responding to popular health crises, such as:
Wounds - Study the best standard of care for stopping a bleed after someone has been wounded, due to a scrape, a fracture, or deep cut, for example. Learn how much pressure to apply based on the size of the wound and how to safely stop infections in their tracks.
Heart failure - Get basic training on the heart's structure and the proper techniques for restoring this vital organ's natural rhythm in case of a heart attack or sudden cardiac arrest, for example.
Fractures - Know exactly what to do if a patient approaches you with a broken bone, sprain, strain, or another type of fracture.
Burns - Whether a child mistakenly toppled a hot cup of coffee on the skin or the burn is more extreme as a result of a fire, the CPR/AED/First Aid highlights how to recognize different degrees of burns (first, second, third), and the best standards of first response care for each - and in the interim of medical emergency crews arriving.
Poisonings - Identify the signs and symptoms of poisoning and what to do when someone has ingested a toxic substance, for example.
Bleedings - Find the best way to stop bleeds and the spread of infection of minor to severe hemorrhaging.
Chokings - Get a crash course on the best way to respond to a choking baby, child, or adult.
Shocks - Anaphylactic shock is a life-threatening emergency. So are strokes and seizures. Take the CPR/AED/First Aid course to find out the best course of action to take if someone you know or a patient in a medical setting suffers a biological or electrical shock.
General injuries - Get training on how to take care of a black eye, a chemical splash, or a bruise, for example. The CPR/AED/First Aid course provides generalized training on what to do for these and other common injuries.
The CPR/AED/First Aid Test - What to Expect
At CPR Near Me, don't expect us to play mind games that promote failure. Our educational platform keeps things short and simple. The CPR/AED/First Aid test can be taken after training is complete. You can also skip right to the exam if you have preexisting knowledge on this subject and simply need to be recertified.
The exam includes 10 multiple choice questions that test your knowledge of the modules discussed earlier. In order to pass the exam, test-takers will need to answer 7 out of the 10 questions correctly.
If at first, you don't succeed, you can try again as many times as possible - at no cost whatsoever. In fact, the only time we ask you to pay is if you need proof of certification. When the test is complete and a pass is confirmed, just head to the checkout, pay the fee, and get an instant copy of the documentation. A paper copy and a wallet-sized ID card should also be expected in the mail.
CPR/AED/First Aid Recertification
Certain professionals require CPR/AED/First Aid recertifications after a few months. This regulation is implemented by the federal government, in large part, to keep the most susceptible groups safe. Think children, seniors, and hospitalized patients.
If you work in a daycare, a senior home, or a hospital, for example, chances are your employer requires you to provide proof of CPR/AED/First Aid certification every one or two years.
If your certificate is set to expire, CPR Near Me provides recertification courses that are valid for two years. The course can be completed in full or the training bypassed in favor of taking the test alone. Like first-timers, recertification participants need to make a 70% passing grade to get proof of accreditation.
CPR & First-Aid certification validity
CPR Near Me meets the strict standards of training outlined by the OSHA and AHA. The training you receive during the online course can be used in everyday life, during all types of medical emergencies.
Our certifications are moreover accepted globally by various employers in various industries. From mega-corporations to small-scale businesses, we have all of your first aid certification needs covered here at CPR Near Me.
When a certificate is issued, it's valid for a period of two years. The validity can also be verified in a matter of seconds by employers by using our online tool that is accessible day or night.
Team to support you
For our prospective customers who have reservations, we offer around-the-clock support to get any additional questions answered right away.
Snapshot of What's Covered
The CPR/AED/First Aid training and exam can be completed in as little as 25 minutes, based on average estimates, but this is all dependent on how fast or slow you want to go. Learn all about AED, CPR, wound care, techniques for choking, stopping a nosebleed, and much more.
Learn at any time and on any device
The CPR/AED/First Aid training can be completed on any device, including an Apple or Android smartphone, on any size tablet, laptop, or PC.
Get qualified today
Get an instant copy of certification when the course is complete. If you don't own a printer, a copy of the certificate is rush delivered to your doorsteps following the course completion and payment.
CPR Near Me ships daily. We understand the urgency of providing quick proof to employers and offer an estimated delivery of two and five business days in most cases.
Why Wait?
Don't wait until the last minute to get certified in First Aid, AED, or CPR.