Learn about Bloodborne Pathogens, Viruses, Bacteria and Parasites and in addition Prevention, Practices and Universal Cautions
After passing this Certification Course Exam and making a purchase you'll get your Certificate and Temporary Wallet Card Instantly. You will likewise get a FREE Hard-Copy Wallet Card within 2-5 business days! Only make a purchase if you're absolutely satisfied with our service. No Hidden Fees!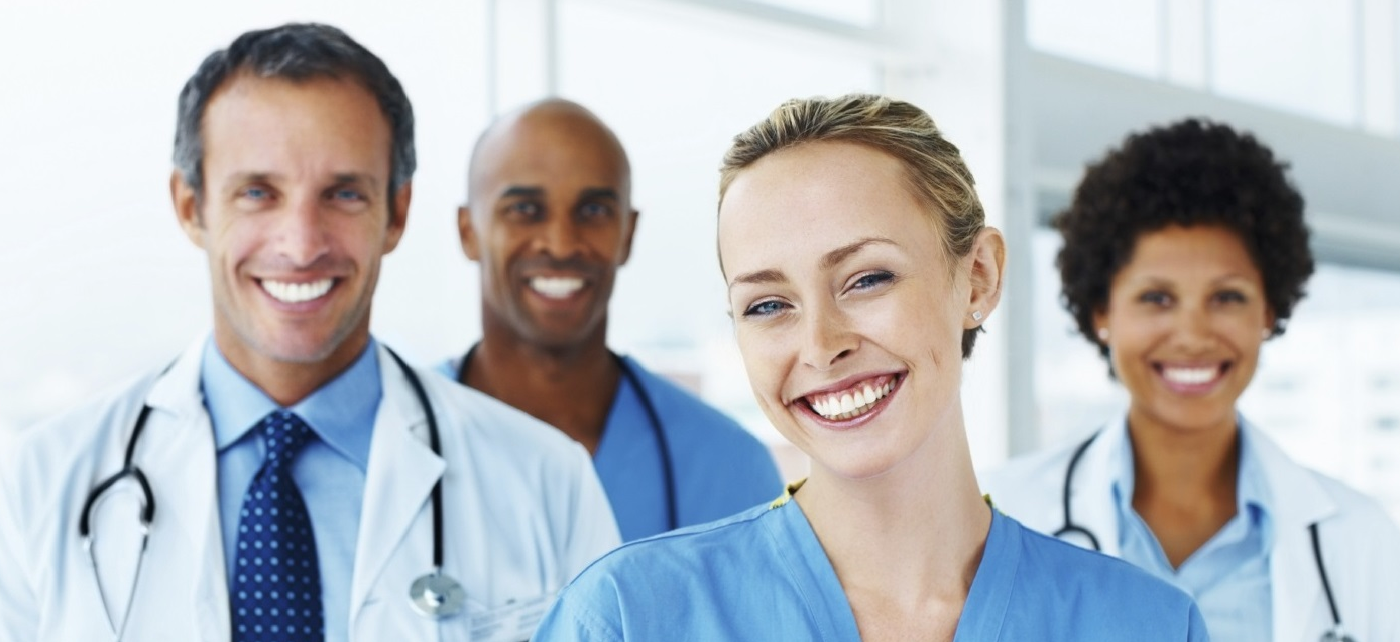 | Bloodborne Pathogens (BBP) | Modules | Training | Validity | Certification | Duration | AHA & ECC | Exam Attempts | Vinyl Wallet Card | Cert. & Card Download |
| --- | --- | --- | --- | --- | --- | --- | --- | --- | --- |
| Overview | 4 | FREE | 2 Years | $16.95 | 15 Mins | Compliant | Unlimited | FREE | YES |
Easy to understand
Enjoy a state-of-the-art user interface that is clearly arranged, simple, touch-friendly, and quick to operate.
Multi-platform
Our Curriculum can be accessed across multiple platforms from PC's and Mobile to Tablets.
Shipped daily
Don't wait weeks to receive your order! When you purchase, we ship - with our rush delivery technology.
For anyone looking to receive valuable training about bloodborne pathogens, the course we offer at CPR Near Me is an excellent choice. Many people involved in the medical profession to some degree will necessarily have to come into contact with blood and body fluids in some capacity during the course of their job. These substances have the chance of carrying pathogens, which can be infectious. As such, all workers need to be aware of the specific precautions that need to be taken, as well as ways to best prevent an outbreak after contact with blood or OPIM (other potentially infectious materials).
CPR Near Me offers this in depth course so that workers can get certified, in order to meet the stringent rules that OSHA (Occupational Safety and Health Administration) has put into place for protecting both workers and the general public from these pathogens.
It is vitally important to learn about risk factors, prevention and the various treatment options available. This will mean that unwarranted contact can be handled appropriately, in order to minimize the chance that the individual will suffer from any illness or health problem resulting from the incident. This course offers comprehensive training in these areas, to fully equip professionals with the knowledge they need.
Who might require bloodborne pathogen training?
The law requires certain types of worker and people in various fields to complete this certification and stay current with their training and knowledge. Any first aid rescuer who is likely to be exercising their duties in the form of a first responder falls into this category, including EMTs and paramedics.
Another important group is health care professionals, such as nurses, doctors, and dentists, since, at various times throughout their work day, they are all likely to encounter patients who are carrying pathogens. Lab technicians and janitorial staff are also in need of this knowledge, since they will handle body fluids and be responsible for cleaning up spills and medically hazardous waste as part of their duties.
Types of bloodborne pathogen
The term pathogen has been in use for a long time, and so it is quite generic and covers a wide spectrum of viruses. The Center for Disease Control ranks HIV, Hepatitis A and Hepatitis B as the top three bloodborne pathogens that workers are most likely to come into contact with, and thus have the chance of contracting due to this exposure. The chance of transmission is somewhere around 2% - 4%, based on statistics among healthcare workers.
Personal protective equipment
The chance of transmission can be drastically reduced to almost negligible amounts if everyone in the building is familiar with the proper procedures for handling sharp objects, disposal of contaminated materials and cleaning workstations and other medical equipment after every use.
OSHA has also recommended that workers understand and use personal protective equipment (PPE). This specialized clothing will help prevent contact with hazardous materials and includes a number of items:
Disposable gloves are one of the most ubiquitous forms of protection, since they can help whenever there is direct contact with the patient and to eliminate issues with body fluids, mucous membranes and other infectious materials.
Isolation gowns are another important form of PPE, since they help to guard the arms and clothing of the healthcare worker during their job.
Surgical masks may be used to protect the mouth and nose areas against sprays and splashes. They are also ideal for protection from respiratory secretions, as well as being placed on patients who may be coughing and posing a threat.
Procedure masks, eye protection and respiratory protection are all further personal protection equipment.
This CPR Near Me course will cover this and more in order to ensure that the worker getting certified is familiar with all of these options.
Time-saving certification path
We understand the value that a bloodborne pathogen certification can provide. Time can often be a critical component, with individuals needing to get certified as fast as possible, in order to meet requirements for a job or follow up on a job interview.
This CPR Near Me certification meets all OSHA requirements and can be obtained within hours, with instant email providing verification that the test has been taken and passed. This can be shown to a potential employer, so that they can be confident that the person that they may be looking to hire has the prerequisite knowledge to not only protect their own health, but also to be able to protect those around them within the workplace.
However, if you have more time on your hands, you can also take the course step by step. This in depth course is designed for people to be able to work through it at their own pace, so that they can be certain that all of the concepts and critical elements are fully understood.
Course overview
The course and certification module for bloodborne pathogens outlines the latest innovations and preventative measures which should be taken in order to help avoid contraction. Focussing in on three viruses in particular, Hepatitis (A, B and C), HIV (Human Immunodeficiency Virus) and AIDS (Acquired Immunodeficiency Syndrome), the course describes which infectious fluids to avoid, for example, semen and cerebrospinal fluid, as a preventative measure.
Over the duration of the course, people will learn more about transmission of Hepatitis, HIV and AIDS: it can be done through cuts, sexual intercourse, using contaminated needles, and when giving birth. While learning about how these viruses can be transmitted, workers also learn how to prevent becoming infected themselves, as the health and safety of people while they're working is of utmost importance. Such preventative measures can include getting vaccinated against Hepatitis A and B.
The course also teaches which specific measures should be taken post-exposure. There are a number of guidelines which should be adhered to after contact with potentially infectious fluid has taken place. The best practices will be able to help minimize the risk of transmission. Antiviral drugs, as well as HEP B medications, might need to be given, in order to stay as safe as possible, and women are also able to take a hormone treatment to help them.
People who get certified through CPR Near Me's course will get a greater understanding of these measures so that it they know what to do.
Prevention rather than cure
OSHA's prevention plan forms a key element of this course's material. During the course, you will be taught about safe work practices regarding proper waste sanitization and disposal, for example, when disposing of hazardous materials like needles, along with detailed formulas for bleach concentrations so that bacteria and viruses can be killed effectively.
Another part of the prevention plan is engineering controls. This part of the course will teach you about SESIP (Sharp with Engineered Sharps Injury Protections) guidelines, as well as how to correctly label biohazard material and how to transport hazardous waste in accordance with safety guidelines.
The PPE outlined above forms part of the plan, too, and alongside this, you'll also learn about universal precautions - bloodborne pathogens cause viruses all over the world.
We help you, every step of the way
It may seem like there is a lot to cover and that the studying process and related test-taking activity will be quite complicated and may take forever. However, CPR Near Me tries to aid you by providing study help in the online classroom alongside the training portion of the course, in order to get everything into the minds of those taking the course.
This is because training and knowledge of how to prevent bloodborne pathogens is critically important. HIV and Hepatitis take thousands of lives every year, so learning how to guard against them is vital. It costs just $16.95 to stay current on the latest innovations and subject matter, while also ensuring worker safety, and that seems like an incredibly small price to pay for the peace of mind.
The certification test
When you reach the end of the course, there is a quick review available for you to undertake, which helps to ensure that all of the most critical pieces are reinforced before the test is taken. The test is a just 10 questions, which assess your knowledge and understanding of OSHA guidelines for dealing with and preventing transmission of bloodborne pathogens.
A pass mark of 70% is required, but if you don't meet this the first time, don't worry. The test can be taken again without any extra fees or penalties if need be.
A successful certification in bloodborne pathogens prepares the worker for the various types of hazards that they might encounter in order to try and keep everyone as safe as possible and in line with regulations and laws. The certification is valid for two years, and the e-Verify tool on our site allows those in management or other positions to quickly verify the validity of the certification using its ID number.
Recertification
Medical and scientific advances happen all the time, and with such high stakes involved with these life-threatening viruses, it is crucial to stay up to date and on top of any new knowledge regarding safe conduct around bloodborne pathogens. When your certification has expired at the end of two years, the recertification process is seamless. It is not just about meeting requirements; it is about maintaining a safe workplace culture, so that everyone can work with confidence and peace of mind.