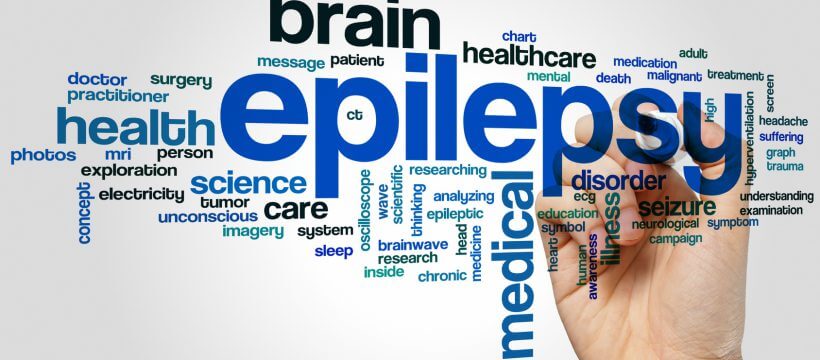 Lowering Epileptic Seizures
Studies have shown that those suffering from epileptic seizures can lower the number or even experience complete remission of their seizures.  Anti-depressant drugs known as serotonin reuptake inhibitors (SSRIs) have an anti-convulsant effect in people with treatment-resistant epilepsy.  In the past people with epileptic seizures who also had symptoms of depression and anxiety were not given antidepressants since antidepressants had been linked to an increase in seizure frequency.  A research team at Rush University Medical Center, Chicago, conducted a study that involved one hundred epilepsy patients who were started on selective serotonin reuptake inhibitors (SSRIs) and serotonin-norepinephrine reuptake inhibitors (SNRIs) to establish the impact of these antidepressants on seizure frequency and to see if an improvement in seizure frequency correlated to a decrease in anxiety and depression.  Their study found that 86% of the 100 study participants experienced an improvement and/or remission of their depression and anxiety along with decreased seizure activity.
Second Generation Antidepressants Can Restore & Prevent Seizures
In several of the studies of long-term SSRI/SNRI antidepressant treatment (1 month to approximately 15 months), improvements in seizure outcomes are seen, with some patients experiencing dramatic and complete seizure freedom during antidepressant treatment.  Imbalances in glutamate and GABA have long been implicated as the cause of convulsive seizures.  Second generation antidepressants can restore proper levels of glutamate and GABA and prevent seizures from occurring.  It is suggested that drugs targeting the serotonergic system, including SSRIs, should also be explored as potential therapies in treating epilepsy itself.
Depression & Epilepsy
Doctors in epilepsy clinics often fail to diagnose depression in their patients and, even when they do, many remain inadequately treated.  Depression can increase seizure frequency through the mechanism of sleep deprivation.  Failure to recognize depression or inadequate treatment can lead to suicide.  Many antiepileptic drugs have been linked to acute depression. The prevalence of depression is significantly higher in epilepsy patients than in the general population and many antidepressants are known to lower the seizure threshold when administered in a therapeutic dosage range.
Treating Epilepsy Depression
Research has also revealed that people with a history of depression have a 3 to 7 times higher risk of developing epilepsy.  Studies have shown that by treating the depression that is commonly suffered by individuals with epilepsy both the depression and epilepsy can be successfully arrested.  Most anti-convulsant medications have been shown to cause depression in epileptic patients.  In addition, the anti-convulsant medication can be replaced by the antidepressant.