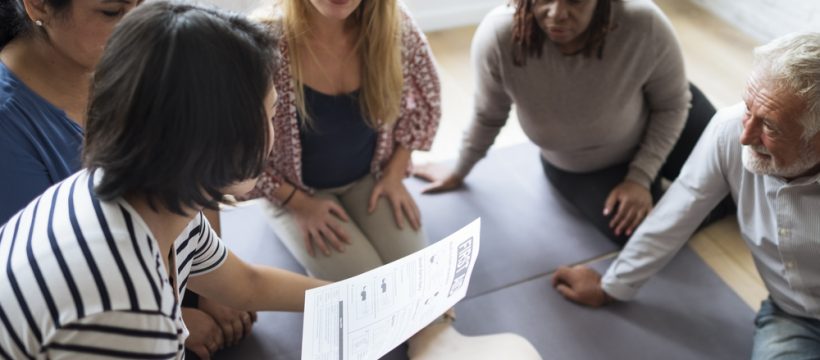 American Heart Association BLS – Basic Life Support
In order to educate as many people as possible about the fundamental skills needed to help someone survive a cardiac arrest event, the AHA has produced a course of study called American Heart Association BLS, the most current version of which was issued in 2015.
But first, do you need BLS certification or CPR certification?
This course of instruction includes the techniques to be used for Cardiopulmonary Resuscitation (CPR) resulting in a BLS certification course and Emergency Cardiovascular Care (ECC), and it is simply intended to save lives. What happens in those critical moments following a cardiac arrest can literally determine whether a person lives or dies, and when the skills of Basic Life Support are applied, the chances are much more favorable for the person suffering the attack.
Objectives of the HeartCode American Heart Association BLS certification Course
In order to be prepared to administer the life-saving techniques of Basic Life Support, students who go through the course will learn the most crucial skills needed in an emergency situation when someone has suffered a life-threatening cardiac arrest.
While some information is learned through video instruction, reading materials, and classroom instruction, some of the most important skills are learned through actual hands-on training and practice. Whenever it's practical and available, voice-capable mannikins are used in training to lend realism to the training exercises.
The American Heart Association BLS course is the newest offering from the American Heart Association, and it includes numerous updates which reflect the latest science available in cardiovascular data, as well as enhancements to CPR and ECC techniques. The AHA offers this course through NetLearning, a vehicle which allows healthcare organizations to educate employees and professional personnel while having complete control over the administration of the course material.
The primary areas of focus on this newest AHA course on BLS are the following:
Highly skilled delivery of CPR to a victim, including the most up-to-date CPR science, so that more positive results can be achieved in an emergency situation
More advanced chest compression fraction (used in CPR)
The most realistic presentations possible of how single and multiple rescuers can apply their skills to patients, so as to achieve the most favorable outcomes
Flexible content which allows instructors and administrators to factor in any local protocols or methods.
Any student who diligently absorbs the course material and makes a legitimate effort to apply the learned instruction during the practical involvement sessions should come away with the skills necessary to perform Basic Life Support for a cardiac arrest patient.
The actual objectives which are embodied by the course of instruction include all the following:
Recognition of the indicators that tell you someone is in need of CPR
Importance of skilled delivery of CPR, and how that increases survival chances
Using the four steps in the Chain of Survival
Critical significance of using an Automated External Defibrillator (AED) in cardiac arrest situations
Skills necessary to properly apply AED to a cardiac arrest victim
How effective ventilations can be carried out while wearing protective clothing against any kind of biological contamination
Skills needed in situations that call for multiple rescuers, and how these skills are administered
Techniques for the removal of foreign objects that may be blocking airways in victims of all age groups
American Heart Association BLS Online Course Delivery
The objectives of the Basic Life Support course are those listed above, and anyone who has successfully completed both the classroom portion and the hands-on portion of the material should at least have a basic grasp of all those objectives from the training. The AHA offers an online version [https://www.onlineaha.org/online-cpr/84] of this body of instruction, which must however, be completed with hands-on practice, usually at the facility delivering the video material.
In the 'classroom' portion, the most modern eSimulation technology is employed to provide students with the most realistic scenarios depicting cardiac arrest events.
Knowledge and BLS skills are imparted to students using several different approaches:
Self-directed learning
Dramatizations of cardiac arrest events
Animations of typical situations
eSimulations
The aim of the AHA in offering this course is to ensure that training techniques are consistently instructed, that students can adapt to different styles of learning (the blended learning approach), while also providing a flexible scheduling of course material which can be matched to the student's schedule. This allows more students to be involved in the course, because various components of the course can be taken when it is most convenient for the student, and sometimes also for any instructors who may be involved.
After any body of instruction has been delivered, there is always a debriefing follow-up as well as a coaching session, to ensure that students have understood the material, and have the opportunity to put it into practice. The hands-on component is extremely valuable for reinforcing the learned material, and for getting actual practice that simulates real-life situations in the field.
American Heart Association BLS certification Course Curriculum
Any organization interested in establishing a training program for individuals or teams to learn Basic Life Support skills and techniques should be aware of what is included in the course of instruction, and how it is actually conducted.
Here are the specifics:
There are two different tracks that students can take, one being the in-facility track, and the other being the pre-hospital track. Prior to beginning with the modules of the course, each student will have to choose which track to pursue.
Within the course, there will be 10 distinct modules provided, along with two video tutorials, and five eSimulations
The eSimulation scenarios include the following: 1 infant, single-rescuer BLS scenario; 1 infant, two-rescuer BLS scenario; 1 child, single-rescuer BLS scenario; 2 adult, two-rescuer BLS scenarios.
De-briefing after each eSimulation case, which addresses critical concepts depicted in each scenario.
Hyperlinks to BLS Provider Manual supporting each eSimulation case, and providing additional material.
Downloadable resources which students can use to enhance their understanding and training, for instance the American Heart Association's Chain of Survival and a formal Checklist of Skills.
Online access to the Basic Life Support Provider Manual.
A test to exam the student's assimilation of the cognitive portion of the course.
Explanation of Terms
In order to fully appreciate the descriptions above, it will be desirable to explain some of the most important terms used in presenting the material.
Most important terms:
Cardiopulmonary Resuscitation (CPR) – an emergency medical procedure which is intended to preserve critical brain and heart function until either medical personnel arrive, or the patient can be moved to a medical facility. The procedures involve chest compressions with artificial ventilation, and they should be applied to patients who appear to be not breathing, or who are breathing abnormally. Chest compressions entail placing hands on the patient's chest and imparting short, strong pressures against the chest, while artificial ventilation is a technique for exhaling the rescuer's air into the nose or mouth of the cardiac arrest patient. While CPR by itself will not usually fully restore the patient, it does at least partially restore oxygen-rich blood to the brain and heart, to give the patient a critical window of time where more formalized treatment might be expected to achieve a more favorable outcome.
Emergency Cardiovascular Care (ECC) – a series of medical interventions whose purpose is to restore cardiovascular functionality, and which may include some or all of the following: CPR, delivery of fluids intravenously, defibrillation of the heart, administration of emergency medicines, respiratory support via some type of portable oxygen delivery system, and detailed monitoring of the patient's vital signs until trained medical personnel at a healthcare facility can provide formalized care.
Basic Life Support (BLS) – this involves providing immediate care to a patient who may have suffered life-threatening injuries or other medical conditions, usually in a non-medical setting, which will help them survive until they can be moved to a legitimate medical facility. In the context of this article, AHA BLS will relate to those activities performed by trained personnel which can help a victim of cardiac arrest survive until they can be transferred to a hospital.
Automated External Defibrillator (AED) – a portable electronic device which is capable of diagnosing potentially life-threatening heart irregularities such as pulseless ventricular tachycardia and cardia arrhythmias. It is also capable of treating these conditions by inducing a defibrillation, which imparts an electrical shock to the heart that stops the arrhythmia and serves to reset heart operation, so that a more normal rhythm can again be achieved.
Chain of Survival – a progression of steps, which when properly carried out, can significantly improve the chances of survival for a patient who has undergone a cardiac arrest. There are four main steps in this 'chain', and if any one of them is not executed correctly, the entire process breaks down. These four fundamental treatments are: early access, early CPR, early defibrillation, and early advanced cardiac life support.
eSimulation – this is a rapidly evolving field which can provide realistic training scenarios to students to enhance their understanding and make the situations depicted as close to real-life as possible.
American Heart Association – this organization is the oldest one in the U.S. which is committed to helping people avoid the consequences of heart disease or strokes. Originally founded in 1924 by six medical professionals, the organization now has more than 22 million volunteers involved in its efforts to improve the lives of Americans. It does this by providing public health education, treatment guidelines for medical professionals, and especially by training volunteers in the methods necessary for Basic Life Support.
Blended Learning – blended learning involves two or more different approaches to acquiring skills and knowledge, in this case, about Basic Life Support principles. Part of a course might be taught by video, part by a classroom instructor, and another part by hands-on practice of learned skills. Blended learning has generally been found to be more effective than any single approach because there is usually an overlap of material, which reinforces learning and strengthens student understanding of the material. The effectiveness of this approach has been proven decisively, especially via a study conducted by the American Red Cross which showed students learning CPR via the blended learning method consistently out-performed similar groups who were instructed in classroom-only settings.
How the new 2015 American Heart Association BLS Course Differs from Prior Versions
The new American Heart Association BLS course, entitled HeartCode BLS is an enhanced version of the course which was delivered prior to that time, and is intended to provide a more balanced presentation of the course material, so as to increase student understanding and skills proficiency. It supersedes the 2010 version of Guidelines for Basic Life Support, while retaining some components which were included in that program.
The main areas of enhancement of the 2015 version of AHA Basic Life Support are in the way that former animated scenarios and interactive videos have been combined with eSimulations to produce a more effective presentation of the cognitive part of the course material. This newest version of Basic Life Support goes beyond combining previous material however, and has been extended to include dramatizations, interactive activities, self-directed learning, eSimulations, animations, and videos.
Also superseded by the current version of American Heart Association BLS certification are the following offerings, which were discontinued as of August 2, 2016:
HeartCode Basic Life Support, Part I
Basic Life Support for Healthcare Providers, Part I
Basic Life Support for Pre-hospital Providers, Online Portion
The expectation with this upgrade in course presentation is that students will gain an increased knowledge, as well as the necessary skills, to carry out the critical tasks involved with Basic Life Support.
Who will Benefit by Taking HeartCode BLS?
The target audience for the AHA BLS course is much the same currently as it has been in the past, which is a wide range of persons including healthcare professionals, and all other people who are interested in learning Basic Life Support skills.
Specifically, this course is meant to appeal to everyone desiring to acquire this kind of training in a more modern, progressive manner, via the blended learning approach, which combines several different instructional disciplines.
Since it has been clearly demonstrated that this approach achieves far better results than simple classroom instruction, this course is provided to those who hope to achieve a more comprehensive understanding of the cognitive material, and greater hands-on skills from the practical component of the course.
The American Heart Association BLS
The stated mission of the American Heart Association is to 'build healthier lives, free of cardiovascular diseases and stroke'. Since 1924 when it was a very small scientific organization until the present time, when it has become a volunteer organization of dedicated professionals and interested contributors, it has helped to vastly improve the quality of healthcare and heart knowledge in this country. We all owe this organization a debt of gratitude for advancing the state of healthcare in the U.S., specifically surrounding the most important organ in the human body.