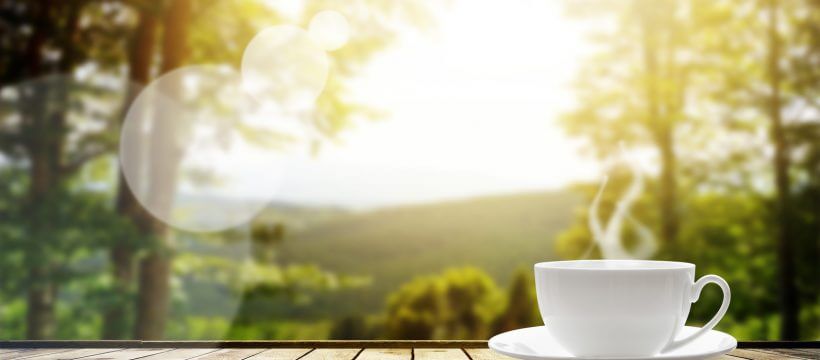 Education about what is and isn't healthy is becoming more easily accessible as medical organizations, institutions, and scientists work on discovering the effects that different ingredients have on your health. Recently, it has become more well-known that coffee may not be as bad some think it is. The coffee bean actually has numerous health benefits, as long as the beverage is enjoyed in moderation.
Protection from Cardiovascular Disease
A significant benefit to drinking coffee on a regular basis is the protection of cardiovascular function. Drinking one or two cups of coffee each day reduces an individual's risk of cardiovascular disease, and hence his risk of death from these types of diseases. A study was conducted of more than 76,000 regular coffee drinkers which found they suffered from approximately 38 percent less disease than those who didn't drink coffee.
Improved Physical Endurance
Drinking coffee also has a positive effect on the weighing scale. It helps people to burn fat and improves their physical endurance and performance. This is due to the caffeine content of coffee, so decaf isn't going to have the same health benefits. The stimulating effect of caffeinated coffee provides oxidation of fatty acids and increases exercise performance.
Lower Risk of Death
According to a study conducted by the National Institutes of Health, drinking coffee on a regular basis helps to reduce the risk of death from various causes. It found that one cup a day reduces the risk of death by 6 percent, while two cups a day reduces the risk by 10 percent. The study mentions that people should drink coffee in moderation, and limit their consumption to no more than five cups a day.
Improved Intelligence
On the other end of the spectrum, drinking coffee can also have benefits to the brain. The caffeine in coffee blocks a transmitter in the brain called adenosine, which in turn helps other types of neurotransmitters to be released. This effect results in better memory and brain function, quicker reaction times, increase cognitive function and improved moods.
Protection Against Diabetes
Lastly, coffee has been known to defend against diabetes, as shown by a study conducted by researchers at Harvard. It found that regular coffee drinkers statistically showed less chance of developing type-2 diabetes than those who didn't drink coffee. However, it should be known that reducing the amount of sugar put in coffee, which includes sugars in the creamer, is essential to successful protection against diabetes.
As with anything, moderation is the key. A moderate amount of coffee can be both enjoyable and beneficial to health.