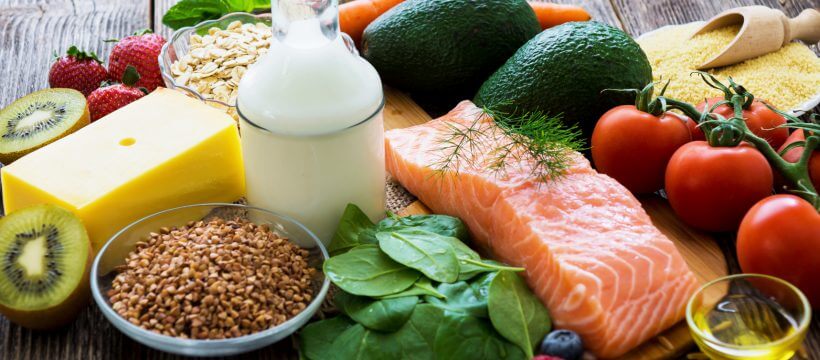 We all want to look and feel better. Most people invest time and money into losing weight and changing their health for the better every year. While millions of people are on healthy eating plans at any moment, many healthy foods go overlooked. These overlooked healthy foods will give you the boost you need for your healthy eating plan.
1. Pumpkin
Most people only eat pumpkin during the fall months. We chow down on pumpkin pie during Thanksgiving, but pumpkin should stay part of your diet. Pumpkin is packed with the fiber you need for great digestion, and the orange squash is packed with vitamins and nutrients. Your body needs alpha and beta-carotene to fight off diseases, including cancer. Pumpkin is packed with this carotene. You can use pumpkin puree in cakes, muffins, and breads to get an extra punch of fiber and vitamins. Add pumpkin to your diet to improve your health.
2. Lentils
Lentils are commonplace in South Asian cuisine, but many Americans are unfamiliar with these legumes. Lentils are inexpensive and they are a great source of nutrition. Lentils feature several critical vitamins. These vitamins include zinc, potassium, and B vitamins. Lentils will help your body stay strong and energetic. Lentils also contain the fiber and protein necessary to keep you going. Cook up a batch with your next curry, or just serve them over rice. These amazing legumes will keep your body healthy and strong.
3. Brussel Sprouts
Many people avoid Brussel sprouts at all costs, but they really should give them another shot. Brussel sprouts are a superfood. The baby cabbage plants come with vitamin A, C, and fiber, so your immune system will stay in great shape. The cabbage also includes more protein than most veggies. If you are a vegetarian, then you must include Brussel sprouts in your daily diet. Include them in your mixed vegetables, or fry them with a small amount of butter. Brussel sprouts are yummy and healthy.
4. Bok Choy
This Chinese cabbage is featured in numerous stir fries, but most Americans never cook with the vegetable. Bok Choy is extremely nutritious. This food comes packed with zinc, vitamin A, omega-3s, and beta carotene. Eating Bok Choy regularly will help your skin remain strong, and your senses well-tuned. Chop some Bok Choy into your next salad or include it in your next stir fry. If you want to look and feel good, then you must cook with Bok Choy on a regular basis.
5. Kiwi
Kiwi was once considered an exotic fruit, but this fuzzy fruit is becoming a staple. The fruit is sweet, and it also includes the vitamin C you need. One kiwi contains almost three hundred percent of your daily value of vitamin C. Eat a kiwi by itself, or mix this delicious fruit into your fruit salad. Your immune system will thank you for eating this delicious fruit.
6. Pears
People often forget pears, but this fruit is delicious. You can chop the fruit up for a salad or just eat the fruit by itself. Pears are packed with soluble fiber, which can lower your cholesterol. Millions of people are struggling with heart disease and need to get their cholesterol in check. Eating a pear daily will lead to a healthier lifestyle.
7. Sweet potatoes
Sweet potatoes are naturally sweet, so many people assume that they are loaded with sugar, but they are actually quite healthy. Sweet potatoes are packed with potassium, fiber, and vitamin C. These wonderful nutrients will give you a boost throughout the day. Eat a baked sweet potato on a regular basis.
Eating healthy foods is a key part of becoming healthy and staying healthy. Incorporate these foods into your diet to reach new levels of health.